Isn't it early for the book fair, you say? Yes, so don't miss it!
August 22-26, 2016
Family Night, Friday, August 26 from 5:00-7:00
http://bookfairs.scholastic.com/homepage/willowbrookelementaryschool1


Your students will get to shop during their library class AND we will also be
open Friday night, August 26 from 5:00- 7:00. Come stock up on great
books and support your school library! Cash, checks and credit cards are
accepted. (There will be tax!) Check out these links below:

http://www.scholastic.com/bookfairs/2016-fall-es-video (K-3)
http://www.scholastic.com/bookfairs/2016-fall-es-video (4-6)
Questions? Call Mrs. Meidl at 425-3265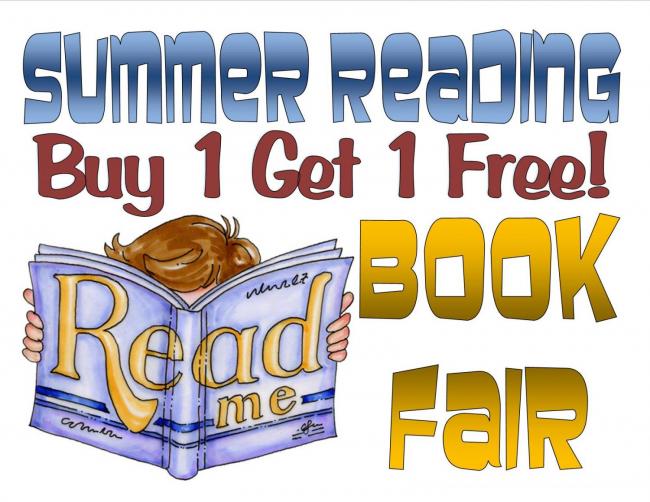 Tuesday, May 31st, 2016 in the library!
!!One Day Only!!

(Don't forget to bring money to cover your tax).
--Stock up for summer reading--

Students will shop in the library during the following times:
1st Grade: 8:40-9:40
4th Grade: 9:45-10:45
3rd Grade: 11:45-12:45
2nd Grade: 12:55-1:55
Kindergarten: 2:05-3:05
Reading 20 minutes a day prevents the "summer slide!"
---------------------------------------
For information about the Children's Festival of Reading on Saturday, May 21 click the link below:
http://www.knoxlib.org/calendar-programs/childrens-festival-reading-2016
----------------------------------------------------------------------------------------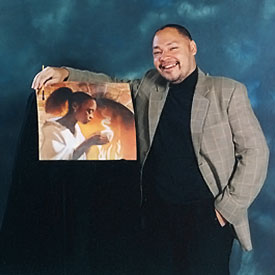 We are thrilled to announce that author/illustrator, Floyd Cooper, will
visit Willow Brook on Friday, May 20! Please feel free to come join your
student for his enriching presentation. K-2 will meet in Room 103 from
1:00-2:00 and 3 & 4th grades will meet in Room 103 from 2:00-3:00.
If your student would like to purchase a book ahead of time, the
following titles and prices are listed below while supplies last. Mr. Cooper
will autograph books after each session.
Jump! From the Life of Michael Jordan $15.00
Ira's Shakespeare Dream $18.00
Max and the Tag Along Moon $8.00
These Hands $6.00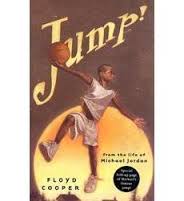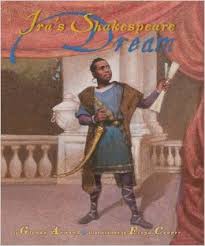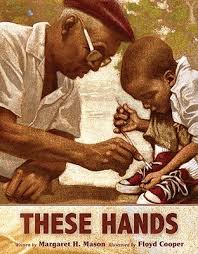 --------------------------------------------------------
Family Reading Night 2016
Celebrating America's Stories
January 28, 6:00-8:00 pm
Dear Families,
We are getting excited about our upcoming Family Reading Night on Thursday, January 28, from 6:00-8:00!
This year's theme is "America's Stories". We will focus on stories that are uniquely American like tall tales, Native American
stories, cowboy stories, African American stories, etc. We have an evening of fun planned for the ENTIRE family.
Our special guest speaker this year will be Tennessee's Cowboy Poet Laureate, David Nelson! He'll kick off our
evening with a storytelling session from 6:00-6:30 dressed in full cowboy gear. He is an accomplished poet and storyteller
and we are pleased that he'll be sharing some cowboy tales with us.
From 6:30-8:00, we will take turns rotating through different stations including a craft station, a snack station
and an "open mic" station where the grown ups can tell stories about when they were children! This means you, parents,
grandparents, aunties, uncles! Come ready to share a story about when you were a child or about a family tradition.
If you are able to come, please fill out the form below and include the number of family members that will be attending
so that we can reserve a spot for you! If you have any questions, you can contact Mrs. Meidl at 425-3265 or Mrs. Peters at
425-3201.
Feel free to come dressed as a cowboy, cowgirl, Native American, famous historical character or tall tale hero!
(John Henry, Swamp Angel, etc).
<><>><><><><><><><><><><><><><><><><>><><><><><><><><><><><><>
Fall 2015
The Book Fair is Coming!
http://bookfairs.scholastic.com/homepage/willowbrookelementaryschool1
---------------------------------------------------------------
Willow Brook is thrilled that illustrator, R. Gregory Christie, will be
visiting our school on Friday, May 15, 2015. Your student will get to
listen and learn from this multi-award winning artist/illustrator. If you would
like to hear him as well, come join your child during his or her special area
time.
8:40-9:30 3rd Grade

10:20-11:10 1st Grade + Mrs. Williams, Mrs. Bell and Mrs. Gore's Classes

1:20-2:10 2nd grade + Mrs. Aldridge and Mrs. Nall's Classes
2:20-3:10 4th Grade
Questions? Call Mrs. Meidl at 425-3265. See you there!
------------------------------------------------------------------------------------------------------------